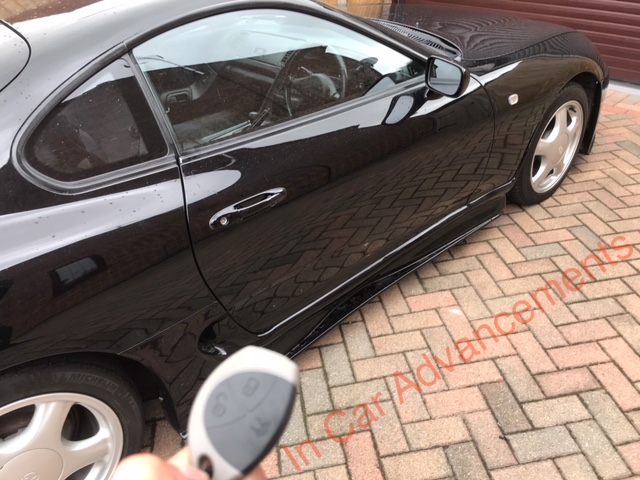 This Toyota Supra got the In Car Advancements treatment to a full removal of the 15 year old immobiliser system that wasn't funtioning correctly. And we reinstalled a Cobra 4138HF Thatcham Cat 1. This system controls the vehicles locking system by simply pressing the Cobra lock button and unlock buttons.
This system protects all zones on the vehicle such as doors, boot and bonnet. The interior is protected via a microwave sensor which is hidden within the vehicles interior meaning you have a very sleek neat installation.
The Cobra 4138HF is a Thatcham cat1 alarm that has proven itself in the market place well over 12 years. Cobra is the bench mark for quality and reliability. If your looking for an alarm installation that will last for many years and offer excellent reliabilty throughout a Cobra alarm system fitted by In Car Advancements is the way to go.
We provide a 3 year warranty on all Cobra products for complete piece of mind. If you would like a Cobra alarm installed call us on 07525 068291.