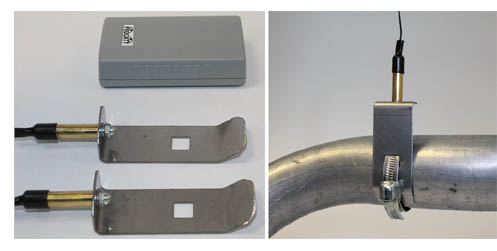 Did you know most catalyic converters cost around £2000 to replace plus the damage caused to the vehicle most vehicle security systems cost less than 25% of that price.
Protect your Mercedes,Ford,Renualt,Vauxhall Cat now. This little device has 2 clamps that fit round the cat pipes and can detect tampering and cutting of the exhaust. They can be linked into an aftermarket alarm system or can be linked up to the standard indercators and vehicle horn. The cables running to the clamps is heat proof and will trigger the alarm if they are cut.
The system also comes with a flashing window sticker which is great to warn people you have protected the cat on your vehicle.
When having one of these fitted it is the perfect time to upgrade and have a full cat 2-1 alarm upgrade fitted to your vehicle.
Catalytic converter theft is very high in Essex and thefts are targetting single and fleet vehicles.
Call 07525 068291 to have one fitted to your vehicle.