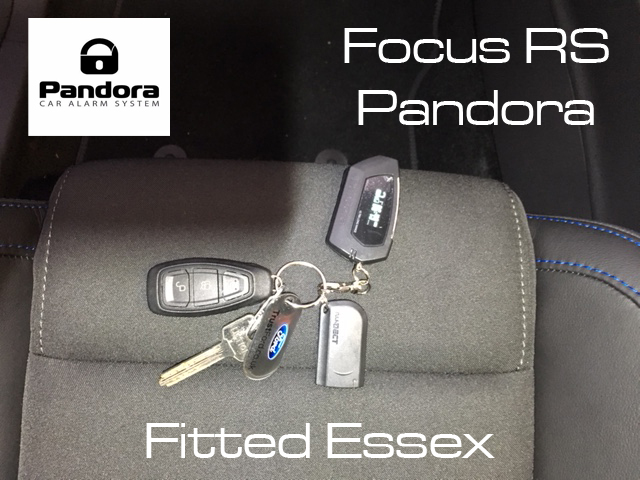 The Pandora Light Pro is a fantastic upgrade for your Ford Focus RS. Offering many features such as Dual Zone Proximity, Dual Zone Shock, Anti Hijack along with an OLED remote which communicates with the Pandora Light Pro up to 1.5 miles away keeping you updated with what is going on with your vehicle. The light pro offers excellent protection for your RS. We can install up to 4 immobiliser cuts for complete piece of mind which can also consist of a wireless immobiliser.
Having the additional wireless immobiliser will make your car more secure than any other alarm system in the world. The anti-hijack on this vehicle works by the Pandora tag exiting the vehicle with a door open and the system shutting down the vehicles electrics when the vehicle is at a safe distance from the owner. This allows you to go back to the vehicle and restart the car ( when the tag is back in range ).
The Light Pro works perfectly on the Ford Focus RS. Giving complete piece of mind and excellent security when leaving your RS in unknown area's. Remote start is now avaliable for all 2016-2018 RS models meaning you can remotely start your vehicle from up to 1.5 miles away.
We are a platinum Pandora car alarms dealer based in Essex. Call 07525 068291 to find out more.