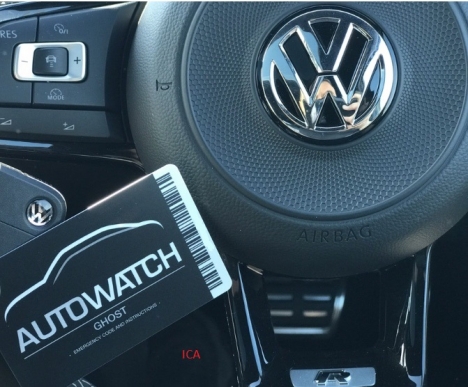 The VW Golf GTI and R models are very common to get stolen in the UK sadly. The Autowatch Ghost is a fantastic product to stop the vehicle being started and driven away. The Ghost uses a series of buttons once you turn the vehicles ignition on to allow the ghost to disarm and the vehicle to start.
Most common buttons used on the VW's are the steering wheel buttons and window buttons on some VAG vehicles. The Ghost can also pair with your iPhone to disarm the ghost by simply getting into the vehicle and turning the ignition on. The Autowatch Ghost app must be purchased from the Apple store to allow disarming via the iPhone.
The Autowatch Ghost arms 30 seconds after the vehicle ignition is turned off meaning you can never forget to arm the system when leaving the vehicle. The Ghost offers excellent protection by by being undetectable via vehicle diagnostics and any other type of Can-Bus tools. Once the device is hidden within the vehicles wiring loom it is almost impossible to find unless you know the exact location.
We are fully approved Autowatch Ghost installers in Essex.