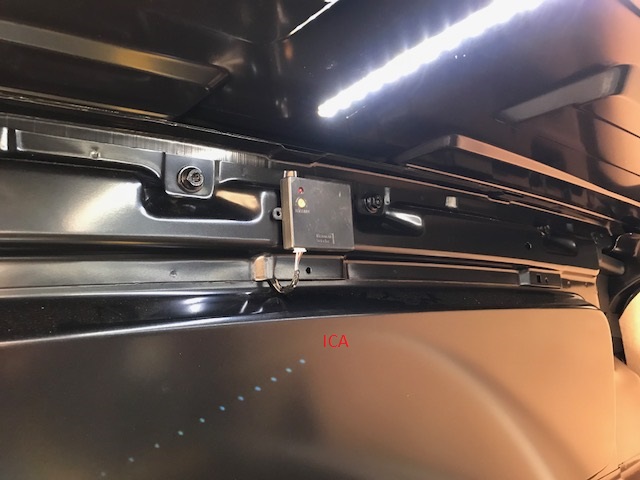 The Renault Trafic and Vauxhall Vivaro share the same issue where the sliding door can be bent / folded down by thieves to gain access into the rear. Sadly this is becoming more and more of an issue and as such it has a name for this type of attack known as ( peeling ). The Alarms we offer as standard offer protection for doors but due to the door still being closed the peeling of the door at the top won't cause the alarm to trigger.
This is why we have a microwave add on for our alarm systems, if an owner is concerned about door peeling the alarm system we fit can be upgraded with a rear mounted microwave sensor. If the door is pulled back and movement is detected the alarm system will instantly trigger it's loud 118db siren.
This sensor known as a microwave can be added to all our alarm systems such as Cobra, Meta, Laserline, Gemini and Pandora. Pandora also offer a wireless tilt and shock sensor which is perfect for side load doors, any impacts or tilting of the door will cause the Pandora alarm system to trigger.