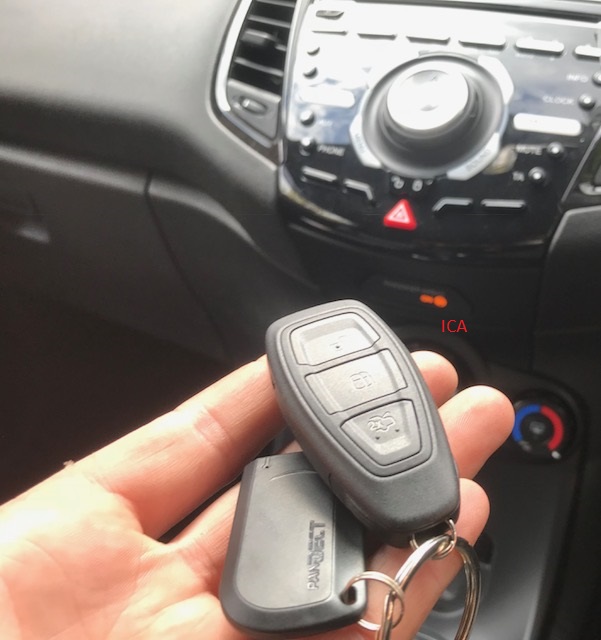 The Ford Fiesta ST is still one of the most common stolen Ford vehicles, this owner wasn't taking any chances and wanted to protect there ST with the best security / anti hijack immobiliser on the market. The Immo works by having an ADR tag which sits on the vehicles keys. Without this tag in range the vehicle will remain immobilised / unable to start. If you are driving the vehicle and you get hijacked the Pandora Immo will look for the ADR tag being present within the vehicle if this is not seen the Immo it will start counting down in anti hijack mode giving 30 seconds warning before cutting the engine. This means the vehicle will be at a safe distance from yourself before the engine cuts out.
The Immo also features a free Bluetooth smartphone app which you can download for Apple or Android. This app allows you to change the user emergancy pin code or adjust features if required.
We are fully approved Pandora Platinum dealers located in Essex. If you would like to book your performance car in for the very latest immobiliser protection from Pandora you can call us on 07525068291.